Bordj Badji Mokhtar
Code:

50

Name in arabic:

برج باجي مختار

Name in english:

Bordj Badji Mokhtar

Name in berber:

ⴱⵓⵔⴵ ⴱⴰⴵⵉ ⵎⵓⵅⵜⴰⵔ

Phone Code:

049

Zip code:

50000

Population:

16 437 hab. (2008)

Area :

120 026 km2
Presentation of the wilaya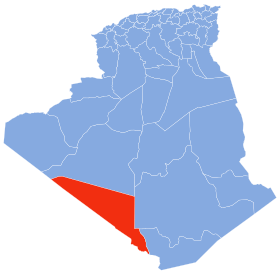 The wilaya of Bordj Badji Mokhtar is an Algerian wilaya created in 2019 and formalized in 2021, previously a delegated wilaya created in 2015. It is located in the Algerian Sahara in the extreme south of the country, its area is 120,026 km 2 .
During the administrative division of 2015, the delegated wilaya of Bordj Badji Mokhtar is made up of 2 municipalities and a daïra .
In 2019, the wilaya is made up of two municipalities :
· Bordj Badji Mokhtar
· Timiaouine

GEOGRAPHICAL SITUATION (Relief - Climate, etc.)
It is bordered:
· to the north by the wilaya of Adrar ;
· to the east by the wilaya of In Guezzam and that of Tamanrasset ;
· to the west and south by Mali .
relief:
Endless sea of ​​sand, alternating volcanic and lunar landscapes of sand and rock where oases of incomparable charm spring up.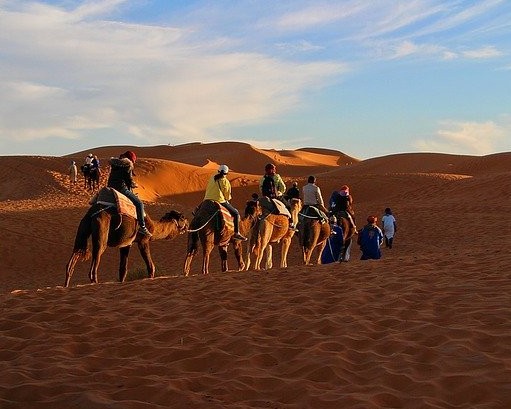 Weather :
· The climate in the Wilayat of Badji Mokhtar varies, and this is due to the vastness of its area. Although the dry desert climate predominates, three regions can be distinguished :
· Semi-desert climate : it is predominant in the northern regions of the state, i.e. north of the Guara region, and is characterized by hot summers and mild, cold winters. The rains are rare and sudden.
· Desert climate : prevails in most parts of the state and is characterized by very hot summers and mild winters.
· Semi - tropical climate : the summer is hot and humid and the dry winter , the rainy monsoon lashes the summer.