Guelma
Code:

24

Name in arabic:

قالمة

Name in english:

Guelma

Name in berber:

ⴳⴰⵍⵎⴰ

Phone Code:

037

Zip code:

24000

Population:

482 430 hab. (2008)

Area :

4 101 km2
presentation of the wilaya: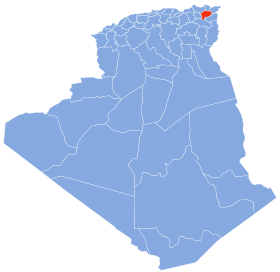 Coming from the Wilaya of Annaba during the territorial reorganization of 1974, it shone on the dairates of Souk-Ahras, Sedrata, Bouchegouf, Oued-Zenati, Guelma and Bouhadjar until 1984. The restructuring of 1984 limits the territory of the Wilaya with three (03) Daira (Guelaat-Bou-Sba, Bouchegouf, Oued-Zenati). The dairates of Souk-Ahras and Sedrata gave birth to the Wilaya of Souk-Ahras and that of Bouhadjar was twinned with the Wilaya of EL-TARF.
Geography: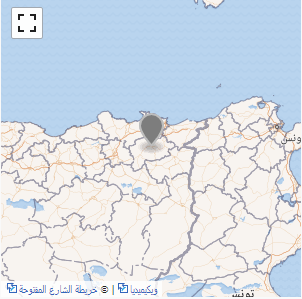 The wilaya of Guelma is located in the North-East of the country and constitutes, from the geographical point of view, a meeting point, even a crossroads between the industrial poles of the North (Annaba - Skikda) and the centers of exchanges in the South (Oum -El-Bouaghi and Tébessa), in addition to the proximity of the Tunisian territory to the East.
Weather
The territory of the Wilaya is characterized by a sub-humid climate in the center and in the North and semi-arid in the South. This climate is mild and rainy in winter and hot in summer. The temperature, which varies from 4° C in winter to more than 35° C in summer, averages 17.3° C.
Tourism
thermal springs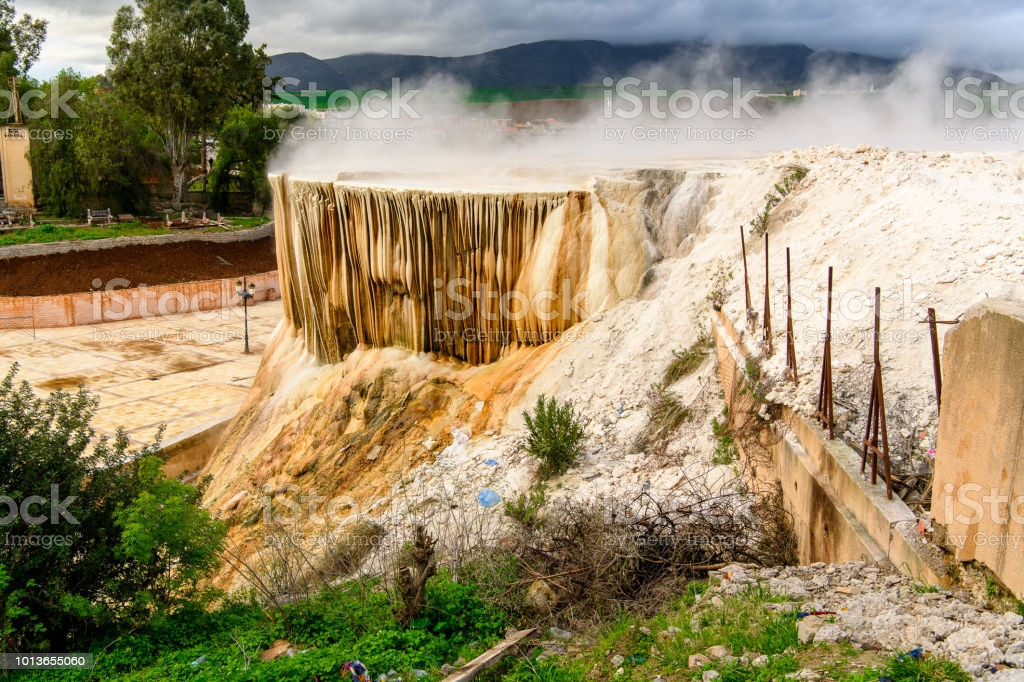 Ain Chedakha
Ain Ben Nadji
Ain Echffa
Hammam Chellala (or Hammam Meskhoutine)
Hammam Ouled Ali
Hammam N'Bail
Hammam Belhachani, Ain Larbi
Hammam Guerfa, Ain Larbi
Tourist sites and monuments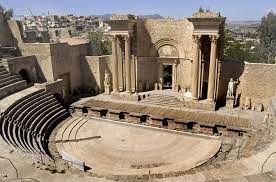 Facade of the Roman theater of Guelma.
Guelma Roman Theater (4500 seats)
Roman pool at Hammam Bradaa, Heliopolis
Ancient remains of Thibilis (Sellaoua Announa)
Dolmens Necropolis and Roknia Burial Caves
Great Waterfall of Hammam Chellala (Hammam Dbegh)
Plateaus of the cones in Ain Heessaina
Underground lake at Bir Osmane (Hammam Debagh)
Jebel Taya cave in Bouhachana
Mountain health resorts, natural sites, oak forests, mineral springs in Maouna
Béni Salah recreational forest, in Bouchegouf
Ghar e'Said (Lion Cave)
Ghar el'Djemaa (Team or Group or Assembly Cave)
CCIM / Chamber of Commerce and Industry of Marmoura
Cité Mebarki Said, Guelma, Algeria
Contact details of the Chamber of Commerce and Industry of Guelma
CCIM / Chamber of Commerce and Industry of Marmoura
Address:

Cité Mebarki Said, Guelma, Algeria

Email:

Mobile:

There is no primary mobile phone

Landline number:

037 14 54 14

037 14 54 13

Fax:

037 14 54 14

Viber:

There is no viber account

Work hours:

We don't have this information.